LATEST NEWS
Golden Guitar Traditional Country Album Of The Year
Golden Guitar for Traditional Country Album Of The Year I cannot describe the feeling I have in my heart. But these boys have put their heart and soul into creating this record and every single show we play and to share this moment with them is the greatest ever. Some of the finest musicians and even better the best of friends and family!!!! Give it up for Lindsay Dallas, Adam McCann and Brett Dallas! #goldenguitarawards #ashleighdallasband #tamworth #family #tcmf2018 #tcmf18
---
Finalist for the Golden Guitar Awards 2018
So excited to be a finalist for the Golden Guitar Awards 2018 with Lighthouse in FEMALE ARTIST OF THE YEAR and TRADITIONAL COUNTRY ALBUM OF THE YEAR – produced by my dad and amazing musician Brett Dallas!!!!!! So honoured and excited! @tcmf_official – Hair @wavelengths489 Outfit- @sportsgirltamworth @sportsgirl and Boots @_agaveblue_ #ashleighdallasband #feelthebeat #ashleighdallas #tcmf18 #goldenguitarawards #checkedlabelservices #williamoslandconsulting #luckylips
---
Ballina Country Music Festival
We had so much fun Ballina Country Music Fest that we decided to make a fun video with some footage taken from our phones while on our weekend away playing country music and having a few laughs.. What a trip- what a festival!! #ashleighdallasband #ontheroadwiththedallasfamily #ballinacountrymusicfestival
Hyundai Woodleys Megayard
---
Happy FEEL THE BEAT day
SURPRISE!! Happy FEEL THE BEAT day, as we release it as my 2nd single from my new album "Lighthouse" (available on iTunes and my offical website ashleighdallas.com.au)
Feel The Beat is a really fun song, and in recording my band just brought this energy and made it come to life! I wrote this song early 2016 after attending Dare 2 Dance class in Tamworth, where it doesn't matter who great or how average you are on the dance floor, it's all about getting lost in the song, the lyrics, the steps and the groove and feel the beat.
I had so much fun working with 2Luke Films who directed the brand new clip st the stunning studio Tamworth City Dance Academy and also a big shoutout for the amazing hair and makeup by Wavelengths.
So please watch the clip, request at your local radio stations, share it around and always have fun dance like no one is watching and always #Feelthebeat
#ashleighdallas#2lukefilms#checkedlabelservices#williamoslandconsulting#lighthouse#feelthebeatwithashleighdallas
---
SURPRISE!!

"Lighthouse" my brand new single is here!! 😬😬😬
The video clip is now playing on Vevo, and "Lighthouse" is now available to radio via Daily Play MPE, Amrap or Checked Label Services!!
The film clip was directed by the talented Luke Oldknow and Luke McDonagh and I hope you all love it as much as I have loved creating this song. Big thanks to My Dad Brett Dallas, brother Lindsay Dallas and Adam McCann who made "Lighthouse" and all the tracks sound so special!!
So folks Watch, share, request and let the "Lighthouse" journey begin!! #lighthouse #ashleighdallas #dallaslighthouse #checkedlabelservices #williamoslandconsulting #imsoexcited #lukeoldknow #lukemcdonagh
Ashleigh Dallas – Lighthouse
Music video by Ashleigh Dallas performing Lighthouse.
---
Latest Photographs
Lindsay Smith Photography captured our latest photos for the brand new album and promo shots! He is awesome!
We spent the day in stunning Nundle and what a beautiful spot in the world!!
I was hair ready thanks to Kylie @ Wavelengths489 and the beautiful products of Keune. Makeup also done by Wavelengths489 by ME!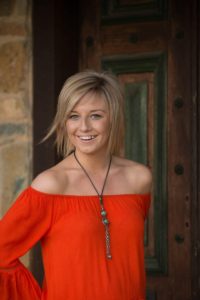 ---
2016 Tamworth Festival
Exciting things are happening!! I can't wait to share it with you all, I will keep you posted.
In the meantime sit back and enjoy a mash up of our gig's at the 2016 Tamworth Festival.
---
Finalist in the Golden Guitar awards for Female Artist Of The Year
Very very excited and shocked to be a finalist in the Golden Guitar awards for Female Artist Of The Year..
Thank you all for buying the records, the merch, coming to the shows and singing along to the songs, I am so stoked to be apart of the top Five!! Big smiles! X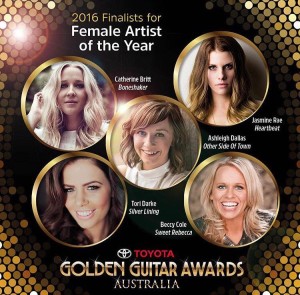 ---
Fear the Dark Video Clip
Have you seen the new video clip?? Click on the link below and check it out!!
---
Fear the Dark Single Out Now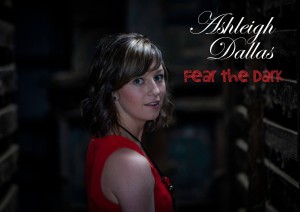 "FEAR THE DARK" is the first single and i cannot wait for you all to hear it! It is released today to media and radio stations, so keep an ear out ladies and gentleman!!!
It is punchy, upbeat and a bit different from what you have heard before, and Lyrically it was inspired by the stories of people living through difficult times and only seeing the "dark", who miss seeing all the positive things around. We have all felt like that at times, whether the "dark" to you is a bad mood, being alone, a breakup, a loss of a loved one, sometimes we need to stop and see the "light".
YOU can REQUEST from your local station now!
'Other Side Of Town' will be released August 14th through WJO/ Universal Music Australia!
Stay tuned for pre-order details that include receiving 'Fear The Dark' before the album release.
#othersideoftown #fearthedark #listeningtoAshDash
---
Otherside of Town Countdown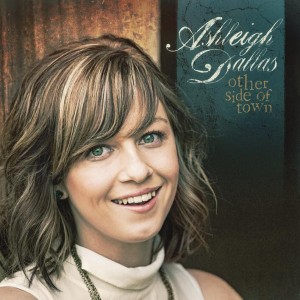 It's coming soon!!! #OtherSideOfTown countdown is on… And the single is coming soon too!!! so excited to share it with you all soon… Stay tuned!! Released soon through #WJO#UNIVERSALMUSICAUSTRALIA
---
Welcome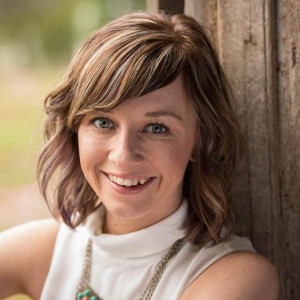 Australian Country Music Award Of Australia (Golden Guitar) winner and Tamworth New South Wales born and bred Artist, Ashleigh Dallas announces today her signing to partnered label WJO | Universal Music Australia.
'It is with a big smile from ear to ear to say that I have signed with WJO | Universal Music Australia. As we are gearing up to release my second album Other Side Of Town, I am so excited to be starting the next musical chapter with such a passionate and dedicated team. A big thankyou to WJO and Universal Music, I am looking forward to working with each and everyone one of you over the coming years' Ashleigh said.
Will Osland, co-owner of WJO adds 'We have admired the music and work ethic of Ashleigh throughout her career so far. Ashleigh's outgoing and infectious personality makes her a unique Artist, and although we haven't worked with her until now, we know that she is a perfect fit to the new WJO | Universal Music Australia label'.
Other Side Of Town features 13 tracks written by Ashleigh, featuring co-writes with her right hand man, Ashleigh' Dad, Brett. Ashleigh states "Other Side Of Town, is back to my basics. The four of us who played on the album, our last names are all the same, its my family band, the band that travel with me the majority of the time, the band that knows what I'm thinking by the look in my eye, both musically and personally, a band that is family. I have lots of great friends that are musicians but for this album, I personally needed that extra touch of home, and that was keeping it simple with my family."
The first single will be released to radio and media in July, followed by the official release of Other Side Of Town in August 2015 through WJO | Universal Music Australia.